At Aspire we believe in building a supportive community around each child. Only through direct interaction between parents, therapists and program managers can the best outcomes be reached for your child.
Aspire culminates in a network of over thirty Early Intensive Behaviour Intervention (EIBI) practitioners lead by our highly experienced team of Behaviour Support Practitioners (BSPs) and Program Managers
Our Aspire Family is continually growing, we are striving to work cohesively with our parents and children, as well as develop professionally. Our team is at the forefront of Aspire and are all valuable in all that they do!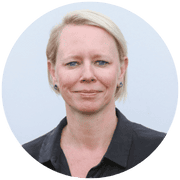 Dianne Verstappen
MA. (Linguistics), BCBA
Dianne is a Board Certified Behaviour Analyst (BCBA), and is an NDIS registered Specialist Behaviour Support Practitioner, and has worked with children since 1995 as a paediatric physiotherapist and remedial teacher. Dianne has supported practitioners in their chosen career path as behaviour analysts and provided internal and external supervision to over 40 BCBAs and BCaBAs both in Australia and internationally with a 100% pass rate.

Dianne frequently consults with schools in the Asia Pacific region (Hong Kong, China and Singapore) and provides teacher and staff training for international schools throughout Asia.

Dianne has lectured at Monash University for the Masters of Education. Her specialty area is working with children under 4, and her current research interests are in Relational Frame Theory, its practical applications and complex human behaviour such as perspective taking and Theory of Mind Skills.
Emily – Behaviour Support Practitioner & Program Manager
B.Sc. (Speech and Hearing), M.A. (Speech Language Pathology)
Emily completed a Bachelor's degree in Speech and Hearing Sciences in 2010 and a Master of Arts majoring in Speech and Language Pathology in 2012 at Macquarie University. She has also completed a Certificate III in Disability in a Pre-Vocational Program with Cerebral Palsy Alliance (2011).

Emily's prior experience consists of 3 years of private tutoring covering all areas of the school curriculum, with young adolescents with special needs, including Asperger's Syndrome and ADHD. Emily has also worked in the disability sector as a Direct Support Professional for adults with a variety of disabilities for 2 years.

Emily started working at Aspire in 2013 and has been part of the Aspire team for 9 years. Emily has experience in working with children from 2-10 years of age in the clinic, at home, in school settings and in the community, as well as experience in providing parent training and conducting various assessments.

Emily is passionate about teaching her clients language, functional communication, daily living skills and increasing their independence.
Brittni – Program Manager
BCBA
Brittni is a Board Certified Behaviour Analyst and has worked in the field of behaviour analysis for over six years, primarily with children aged 2-10. She graduated with a Bachelor of Arts in Psychology in 2016 and began working as a behaviour technician in Houston, Texas, USA. After some time, Brittni completed a Master of Science degree in Psychology with a concentration in applied behaviour analysis. Throughout her career Brittni has received training in verbal behaviour, functional communication training, behavioural skills training and has held many roles training staff and caregivers in behaviour analysis. Brittni has always had a passion for helping families and children within her community and is looking forward to continuing to make a positive impact on the lives of families in the greater Sydney area.

When not working Brittni enjoys going to the beach, discovering vintage records, traveling, and live music.
Ashley – Behaviour Support Practitioner
BSpHLSc
Ashley is a Registered Behaviour Technician and holds a Bachelors Degree in Speech, Hearing and Language Science at Macquarie University. She is currently working on completing her Masters of Speech Pathology at UTS.

Ashley has been working at Aspire since 2019 and has experience working in a wide range of environments including school, home and clinic. She loves working with her clients and teaching them new skills that will be functional in their everyday environment, particularly in regards to language development. She is passionate about creating a fun learning environment for her clients so they are engaged and enjoy everything ABA has to offer!

During her free time Ashley likes cooking, spending time with her family and hiking.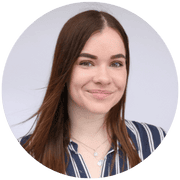 Kimberley – Behaviour Support Practitioner
BPsychSci
Kimberley is a Registered Behaviour Support Practitioner and has been working at Aspire since July 2020.

Having completed her Bachelor's in Psychological Science at the University of Wollongong in 2021, Kimberley is currently completing a Graduate Diploma in Psychology (Advanced) at Monash University. Kimberley has therapy experience across multiple settings including clinical, home-based and school, and wishes to deepen her knowledge in the area of ABA therapy as she strives to achieve her BCBA. She is passionate about developing children's functional and communicative skills as well as parent training.

During her free time, you can find Kimberley in the gym, spending time with her friends and family, dreaming about travel or watching Netflix.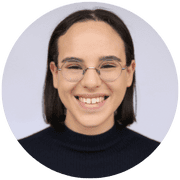 Jessica-Lily – Behaviour Support Practitioner
BSpHLSc
Jessica-Lily completed a Bachelor's Degree in Speech, Hearing and Language Sciences at Macquarie University. Starting 2023 she will be working towards gaining her Masters of Applied Behaviour Analysis at Griffith University in order to become a BCBA.

Jess started working in ABA in 2016 during her bachelors degree to grow her knowledge and practical experience but quickly fell in love with the fun and energetic nature of the role. During her time as a therapist, she has worked in home, school and clinical settings in Sydney as well as Cape Town, South Africa. She is passionate about creating group learning experiences for children to foster social and school readiness skills.

During her free time, Jess loves all things water; kayaking, swimming and scuba diving regularly with friends and family.
Emma – Behaviour Support Practitioner
B.A., RBT
Emma is a Registered Behaviour Technician and holds a Bachelor's Degree in Psychology from Miami University. She is currently completing her dissertation for her Master's in Applied Behaviour Analysis at Queen's University Belfast and studying to become a BCBA.

Before coming to Aspire she worked for one year in an early intervention ABA clinic in Indianapolis and for three years in an ABA school specializing in severe challenging behaviours in London. She has experience with clients ages 2-19 with the communication styles vocal, sign language, PECs, Proloquo, Objects of Reference, GoTalk and eye contact. She is passionate about modern, compassionate ABA and specializes in interventions including functional communication training, reduction of challenging behaviours including SIB and aggression, feeding programs, social/emotional skills teaching and reduction of restrictive/repetitive behaviours.

In her spare time she likes to play football, AFL and rugby, go to the beach, travel, hike, sing and dance (not well).
Kerry-Anne – Speech Pathologist
B.App.Sc.(Speech Pathology); M. Inclusive Education (Autism); MSPA, CPSP
Kerry-Anne studied Speech Pathology at the University of Sydney and graduated in 2008. Kerry-Anne began working at a busy Western Sydney private practice in 2009. Soon after starting, she developed a keen interest in working with children with Autism Spectrum Disorder, their families and their educators. This interest led Kerry-Anne to complete her Masters of Inclusive Education in Autism through the University of Canberra, graduating with a Dean's Merit in 2010. Kerry-Anne started Cheeky Speakers Speech Pathology in the Newington area in 2015.

Kerry-Anne assesses and delivers speech pathology services for children aged 18 months to 18 years with communication difficulties including: articulation; phonological disorders; receptive language; expressive language; literacy and fluency. She has experience working with children who have a range of diagnoses including: specific learning impairments; ASD; Down's Syndrome; ADHD/ ADD; ODD; VCFS and Foetal Alcohol Syndrome as well as families from culturally and linguistically diverse backgrounds.

Kerry-Anne enjoys working with families at the Aspire Early Intervention Centre, Newington Medical Centre, their preschools/ schools and their homes to assist them with improving their communication skills.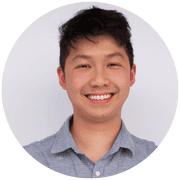 Amos – Behaviour Support Practitioner
B Psych
Amos is a Registered Behaviour Technician and has been working at Aspire since September 2021. He is currently completing his bachelor's in Psychology at Macquarie University and is working towards becoming a Behaviour Support Practitioner.

Amos has experience working with young adolescents and children with special needs, formerly as a swimming teacher. He has worked in multiple settings including, clinical, home-based and schools, and wishes to further develop his knowledge of ABA. Amos is passionate about helping children build their social skills with others, and creating opportunities for them to enjoy the time they get to be as 'kids'.

During his free time, you'll find Amos either swimming, jamming on his guitar or baking something sweet.
Justyn – Operations Manager
Justyn joined the Aspire admin team in September 2020. Justyn started her professional career working in Disability Law in the US. After a period in law, she trained and worked as a teacher for six years. Upon moving to Australia, Justyn started working in the non-profit sector, learning the infrastructure of government funded supports through NDIS, My Aged Care, iCare and Veterans Affairs.

Justyn has a passion for communication, organization and creative problem solving. She loves working in tandem with clinicians and clients to support therapeutic outcomes.

Justyn enjoys traveling, vegetarian cooking and creating art.
Marie Therese – Clinic Manager
MA, BCBA
MT is a Board Certified Behavior Analyst (BCBA) with over 15 years' experience working with children with Autism Spectrum Disorder. She earned her BA (2005) and MA (2008) in Psychology from the American University of Beirut.

MT founded the ABA program at the Special Kids Clinic, part of the Pediatric Neurology Department at the American University of Beirut Medical Center (AUBMC), creating a team of ABA supervisors and therapists and expanding ABA services across the country. The services provided included: initial assessments, therapies, parent training, and school and nursery support. She coordinated the team of Speech, Feeding, Occupational, Psychomotor and Physical therapists at the AUBMC Special kids Clinic. MT also completed the training course in the administration of the Autism Diagnostic Observation Schedule-2 (ADOS-2).

MT is fluent in English, Spanish and Arabic. Born to parents from different countries and cultural backgrounds, she thrives in a multicultural and dynamic setting. She is passionate about making a difference in the lives of children with special needs and their families.
Darcy - Behaviour Support Practitioner
B.Sc. (Applied Behavior Analysis), B.Sc. (Human Development and Family Science), RBT
Darcy is a Registered Behaviour Technician (RBT) with over six years of experience working with children with autism. She completed two bachelor's degrees (Applied Behaviour Analysis and Human Development and Family Science) in 2018 from The University of North Texas and is currently enrolled in Cairn University's Master of Arts in Applied Behavior Analysis program. She hopes to receive a BCBA certification after she completes her Masters' program.

During Darcy's time as an clinician, she has worked in various clinical environments and a private school setting with children ages 2 to 13. She is passionate about advocating for children with autism along with teaching them important new skills to gain more independence.
Nicole – Behaviour Support Practitioner
BSc (Management Information Systems), RBT
Nicole is a Registered Behaviour Technician and has been working at Aspire since August 2020. She graduated with a bachelor's degree in Management Information Systems from Ateneo de Manila University (Philippines) and is currently completing her Assistant Behaviour Analyst Graduate Certificate at the Florida Institute of Technology.

Having worked in early intervention from 2020, Nicole discovered her passion for helping children develop functional skills in a play-based setting. She loves how her role allows her to support her clients, along with their parents and other technicians as well.

In her free time, Nicole loves spending time with family and friends, going on picnics, and watching movies or TV series.
Rabani – Behaviour Support Practitioner
BApsych,MSc, Dip in NDP
Rabani has a Bachelor of arts in psychology and a masters in MSC in Clinical Mental Health Sciences from the University College of London. After working with the neurodiverse population in India, she found her calling and went on to volunteer at a centre practising Applied Behaviour Analysis in Ghana, Africa. Over the past couple of years, Rabani has shown a particular interest in exploring play therapy, gaining a diploma in Neuro-Dramatic Play.

Rabani has immense gratitude and passion for the field and wishes to contribute more by learning and growing through collaborative and community work.

Rabani has a happy-go-lucky personality and is a big Bollywood fan. When she's not at work, you can find Rabani making Instagram videos or trying out new restaurants.
Syeda Sarah – Program Manager
M.A. (Applied Behavior Analysis)., BCBA
Sarah is a Board Certified Behavior Analyst (BCBA) and has a Masters of Art in Applied Behavior Analysis with a focus in Autism from Ball State University, Indiana, USA.

She has been working in the field of ABA for the past 4 years supporting children with special needs ranging from the ages of 2 to 11 years in Saudi Arabia and Pakistan. She is consistently working to spread the positive value ABA services have to offer with the hope of bringing a socially significant change in the lives of her clients and their families in diverse settings (home, clinic, school).

Some of Sarah experiences with ABA include performing Functional Behavior Assessments (FBA), designing and implementing function-driven Behavior Intervention and Skill Acquisition plans and supervising professionals and colleagues in multiple settings as well as in different countries.

Sarah is passionate about what she does and takes great interest in coaching and supporting clients, parents and guardians in the best way possible.

In her free time, Sarah loves finding adventure in nature with her family, listening to music, learning, and exploring new things in life.