Unlock your child's full learning potential today – Currently waitlist-free.
We teach parents proven learning techniques when they are most effective - early.
Our Offerings
Aspire Early Intervention is a leading provider of autism therapy in both Sydney and Canberra. At Aspire, we offer comprehensive programs like our First Steps program and EIBI, which are grounded in our key principle of early intervention.
Our services are not just about addressing learning difficulties; they're about equipping families with the necessary tools to support their child's learning journey.
Our programs, workshops, and training are meticulously designed based on the proven Early Start Denver Model (ESDM) and Early Intensive Behaviour Intervention (EIBI) techniques, ensuring that every strategy is tailored to meet the unique needs of your family.
We proudly serve children and their families with a variety of learning impairments, from infancy through adolescence, including autism spectrum disorder, global developmental delay, Down syndrome, cerebral palsy, and attention deficit disorders.
Our offerings are delivered by an expert team, and diligently overseen by our seasoned leadership team. We aim to instil confidence in parents to set and achieve behavioural, educational, and social goals for their child alongside our passionate team.
First Steps
The First Steps program is your introduction to early intervention. The program is a focused 12-week plan with individual sessions tailored to your child, paired with extensive parent training.
Our experienced clinicians use the Early Start Denver Model (ESDM) to empower you to become a proactive partner in your child's learning journey. The skills you learn will not only be applicable at home but will also lay a strong foundation for understanding assessments, supporting your child in educational settings, and managing barriers to learning such as self-interest or aggressive behaviour.
EIBI
Our EIBI program is a more intensive early intervention program provided by our team of Behaviour Technicians at our clinic, your home, or at your child's preschool.
Supervised by a Board Certified Behavior Analyst, this extensive program can range from 12 to 35 hours a week, and is fully tailored to your child's needs. To ensure the best outcomes, we conduct fortnightly team meetings and parent coaching sessions where we collaboratively set and review goals to update your child's plan.
Allied Health Services
In our commitment to early intervention and autism therapy, we are expanding our offerings to include allied health services. We are currently taking expressions of interest for Speech Pathology, Occupational Therapy, and Psychology.
For more information or to express your interest, please get in touch with our team.
Why Our Families Choose Us
Our families choose Aspire for autism therapy and early intervention therapies due to our dedicated team, and our personal and family-oriented approach.
The success of our programs is evident as many of our children transition to mainstream education and test within the normal range on the Autism Diagnostic Observations Schedule and other language and IQ tests.
How Can We Help?
At Aspire, we can help by identifying areas where your child may need support, providing you with tools to work alongside our team, and offering a learning plan tailored to your child's needs and support community.
Our dedicated team provides therapies across a range of diagnosis such as autism spectrum disorder, global developmental delay, Down syndrome, cerebral palsy, and attention deficit disorders, and can offer guidance in navigating the NDIS.
Our Strategies for Early Intervention
Our approach to early intervention in NSW starts with our First Steps program, followed by EIBI, with ongoing support thereafter.
The strategies and skills learned include language and motor skills development, play and social skills enhancement, attending skills, Theory of Mind, and Executive Functioning Skills.
The Best Age to Start ABA Therapy
Early intervention is key. If you have concerns about your child's development, we recommend starting with an assessment. Early intervention means more time for parents to learn skills to support their child and more time for the child to receive community support in the clinic, and preschool and school settings.
Starting early also means fewer skills for the child to master to catch up to their peers. We work with children from as young as six months old, emphasising the importance of early intervention for the best possible outcomes.
Trusted by Hundreds of Aussie Parents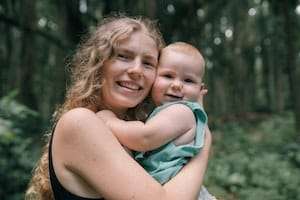 Roz
Mattie's Mum
"Mattie was diagnosed with autism at age 2. We simply didn't know what to do to help him. We invited Dianne from Aspire to meet him at our house, and after playing with him for 2 hours, she said 'yes, I can help, because I know I can teach him'. Now, after 3 years, Mattie is at an average level academically at school, has lots of friends, and is communicating well."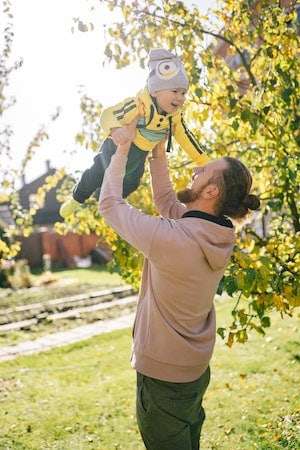 Alice
Hugo's Mum
"Hugo's intervention began when we realized that some of the expected milestones for his age group were just not happening. At the time I did not know much at all about Autism. I am still learning every day, but finding Aspire made it seem a lot less scary. It has been incredible to watch Hugo progress with things he has struggled with before..."
Let's choose the package that is best for you and explore it happily and cheerfully.
First Steps
Program
An introduction to early intervention, this is a 12-week program with one-on-one sessions for your child.
Extensive Parent Training
Individualised Early Start Denver Model (ESDM) Program
Experienced Clinicians

Early Intensive Behaviour Intervention (EIBI) Programs
A more intensive program with a team of Behaviour Technicians for sessions at clinic, home or pre-school.
Supervised by a BCBA (Board Certified Behaviour Analyst)
12-35 Hours a Week
Speech Pathology
& Consultancy
We offer highly experienced tailored assistance, offering support for children with language difficulties, related to developmental delays.
Highly Experienced Clinicians
18 Months to 18 Years
Bespoke Consulting Plans
All of our services can be funded via NDIS. See if you're eligible.
At Aspire we believe in building a supportive community around each child. Only through direct interaction between parents, therapists and program managers can the best outcomes be reached for your child.
Our team of highly experienced clinicians achieve outcomes with both children and their families, recognising the challenges for the whole family when a child has a learning impairment. Our programs are all NDIS accredited.
Frequently Asked Questions